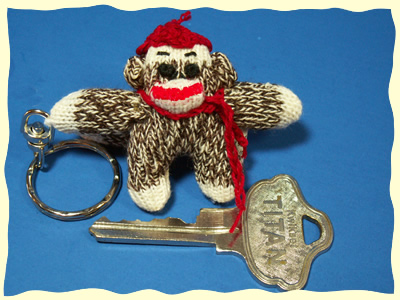 Do you need Sock Monkey that will fit in your pocket or purse? How about a Sock Monkey Pin?



Feel free to send me a quick note if you have a question or comment.


Try out one of our Sock Monkey Kits. They come with all you need to create you own Sock Monkey. Complete with adoption certificate and pompoms.